Learn About Zen Master Dog Training and Our Mission
Certified Master Dog Trainer
Canine Behavior Consultant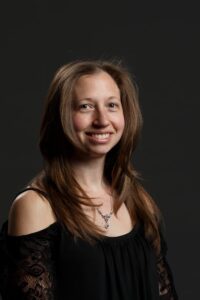 From crawling around and pretending to be a dog until age 9, it was pretty clear what path Julie was headed. From the moment she finished high school she immediately started her career as a dog trainer and became an accredited positive-reinforcement dog trainer. She felt it was a great start and fun, but she wasn't seeing much behavior changes in dogs. Owners were really needing help and doing purely positive was greatly limiting the results and the owners ability to follow through. To further her knowledge, she attended and graduated as a Certified Master Dog Trainer through Anthony Jerone's School of Dog Training in Queens, NY. At the time, she was the youngest student to attend and graduated top of her class. This is the only New York dog training school that is licensed by The New York State Education Department's Bureau of Proprietary School Supervision. You can read more about Anthony's many awards and recognitions here.
Julie then went on to start her own business training dogs. During that time she also worked as a Veterinary Assistant in a conventional hospital as well as a holistic practice. She has been studying holistic care and nutrition for pets ever since. For those that are receptive, she is always happy to discuss the connection between nutrition and behavior.
Throughout her career of training dogs, she bred and raised litters of Working Line German Shepherds, and did rescue and rehabilitation for shelter dogs. Working closely with rescues and the NYC high kill shelter, they would contact her when they had dogs on death row deemed un-adoptable due to behavior. Julie would take them into her home, rehabilitate them and find them a home —mainly consisting of Pit bulls and German Shepherds.
Julie is a member of the International Association of Canine Professionals, and an AKC Canine Good Citizen Evaluator. With over 15 years of verifiable experience under her belt, Julie feels this is a career where you never stop learning. Every dog teaches her something new, and is excited that she will always have the chance to see something she's never seen before.
To share our knowledge of training and assist as many owners as we can to give dogs a better life. When owners understand their dogs and how to train them, it makes dogs happier and more fulfilled.
We strive to go above and beyond for our clients and their dogs. Once you are a client of ours, you always have our guidance. We use methods that we know work, are fair to the dog and are simple for owners to follow.
I've been looking for a board and train for my two year old poodle for some time. I'm so happy I found Zen Doggy Den. Bowie is back home after two weeks of training and is like a whole new dog! There's no more pulling on the leash and his separation anxiety really improved. Highly recommend!